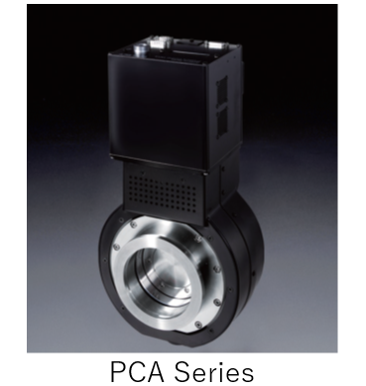 These high-functioning APC valves, developed for the CVD/ALD processes used in the semiconductor manufacturing process, have a maximum set temperature of 190°C, 3 million cycles durability, and three functions (sealing, slow exhaust, pressure regulation) with a high-speed open/close function.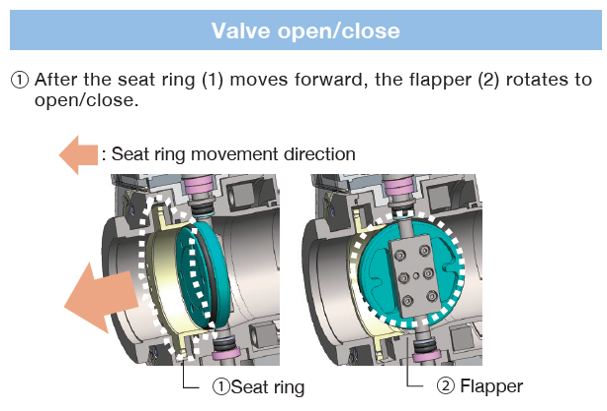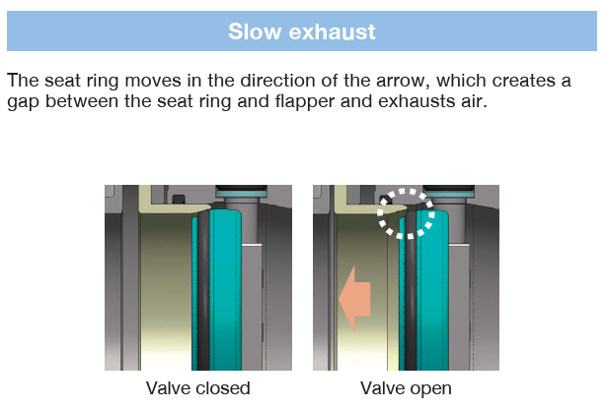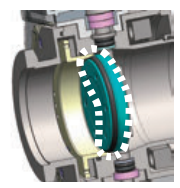 Newly developed seat ring mechanism
The newly developed seat ring mechanism eliminates problems with the O-ring mounted on the flapper, such as torsion or falling out. Also, the flapper seal is grease-free to protect the reaction chamber from contamination.
The seat ring mechanism reduces stress on the O-ring, providing high durability.
Full opening/closing operation: 3 million cycles
Reduces internal byproducts with proprietary heating
By heating not only the body but also the flapper interior, excellent adaptability is achieved for processes that involve a large amount of byproducts. (Optional)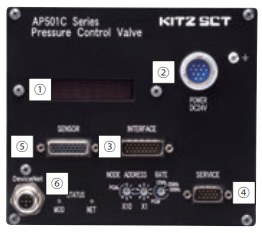 (1) Indicator
(2) Power cable
(3) Interface communication
(4) Service
(5) Sensor input
(6) Micro connector terminal
The interface changes according to the communication format.
The photo shows DeviceNet™.